Bouquets of shrimp in fine jelly, marine plants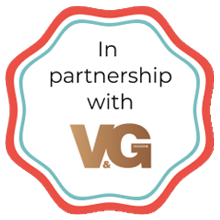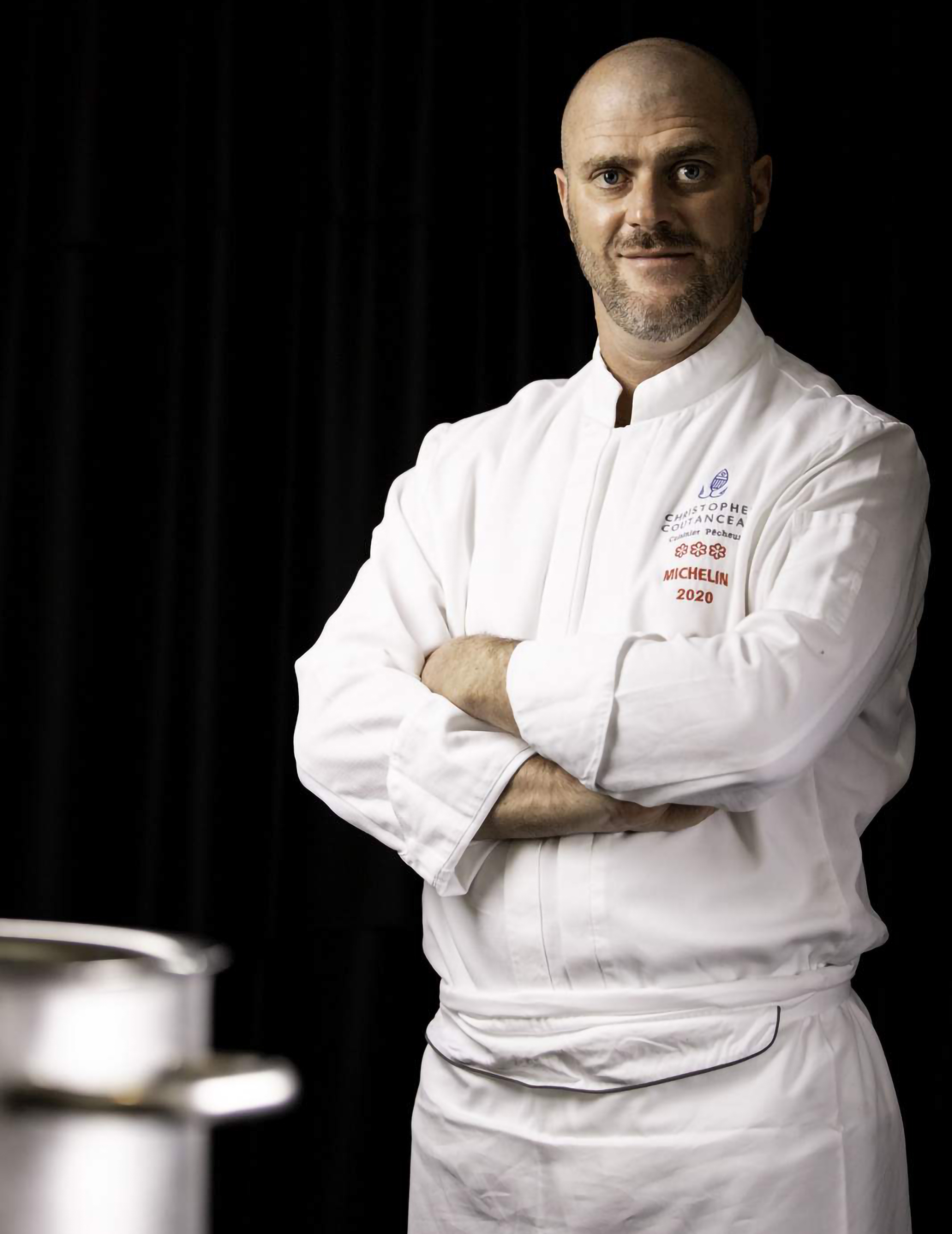 Christophe Coutanceau
Person Number 8
Cooking preparation
Click to discover the ingridients
Marinated shrimp and fried shrimp heads
Ingredients
Machine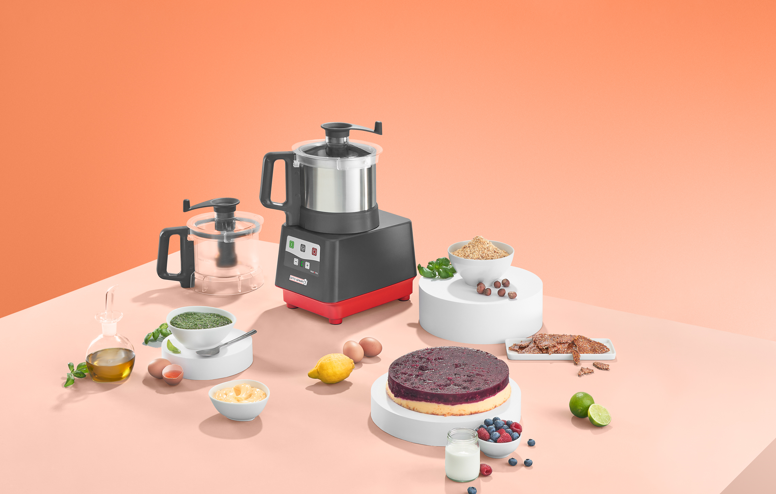 Food Processors
PREPARATION.
01.
Shrimp stock
Grill shrimp in oven at 220°C for about 15 minutes with a little olive oil. Sweat the diced vegetables and herbs until golden, add shrimp and let stew. Deglaze with white wine and reduce. Cover with water, blend with an immersion blender and cook for 45 minutes. Let flavors infuse for 1 hour, then pass through a chinois strainer. Clarify if necessary, then adjust seasoning.
02.
Shrimp jelly
Heat broth, add leaf gelatin which you have previously soaked in ice water, then place thin layer of jelly on bottom of each plate and let set in fridge.
03.
Marinated shrimp and fried shrimp heads
Shell shrimps and set heads aside. When ready to serve, marinate shrimp with lemon vinaigrette and season with fleur de sel and Espelette pepper. Remove shells from shrimp heads, lay them out on absorbent paper and fry at 160°C until they stop boiling.
04.
Finishing touch
Present as shown in photo.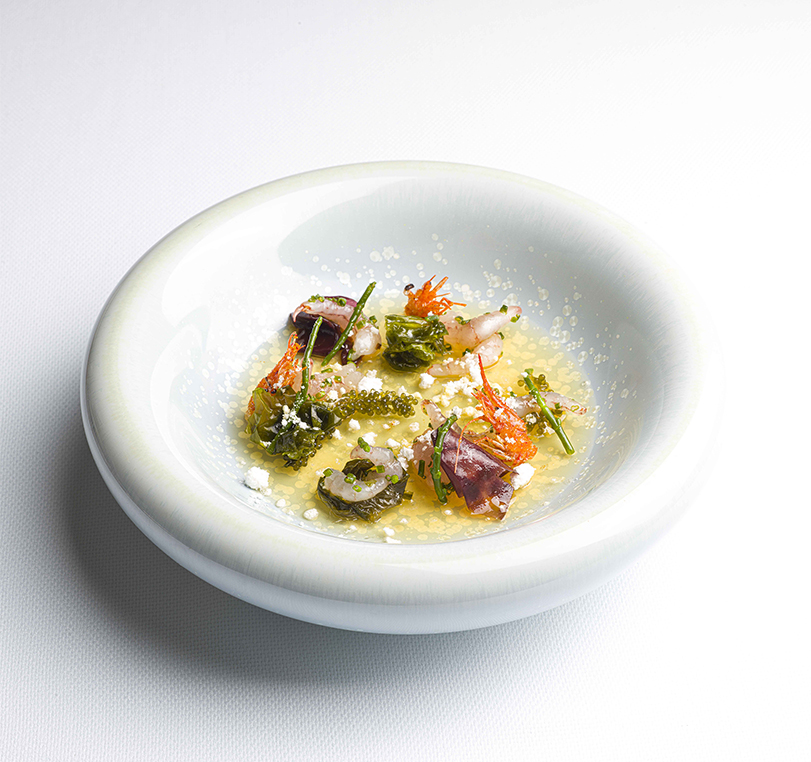 Dito Sama's recommendations:
Use a Dito Sama PREP4YOU or K55 food processor to blend the shrimp heads and shells to obtain the best shrimp stock. Use the micro-serrated blades to extract all the flavor.
Start process using pulse function, to break down largest pieces. Then work your way up to maximum speed.
VIEW MORE
OUR LATEST RECIPES
WOULD YOU LIKE TO SHARE YOUR OWN RECIPE WITH US ?
SEND US YOUR RECIPE WITH ALL THE INGREDIENTS
AND PREPARATION STEPS.
OUR EXPERTS WILL BE HAPPY TO TEST IT
AND PUBLISH ONLINE ON OUR WEBSITE!
Share