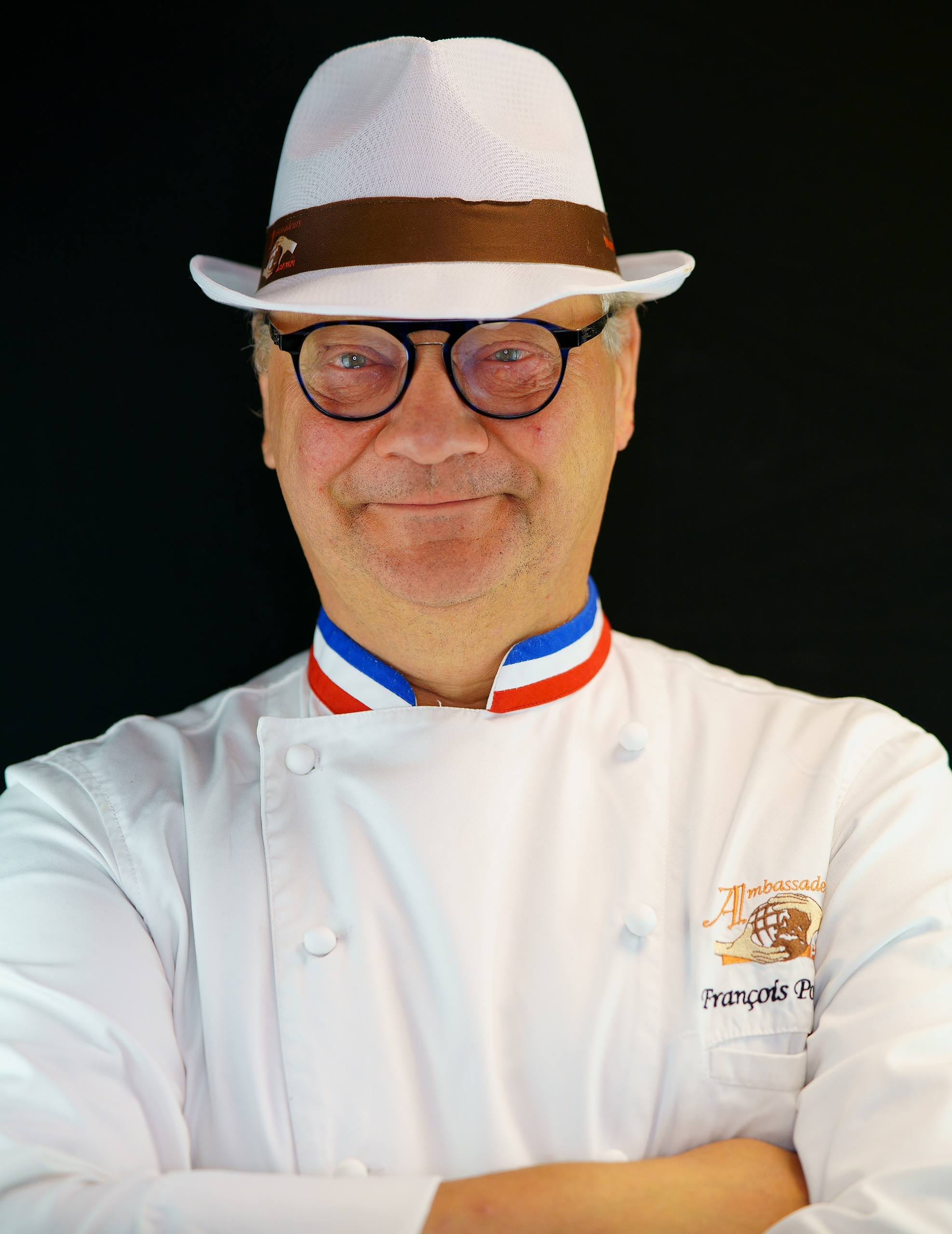 François Pozzoli
30 minutes
Person Number
Cooking preparation
Click to discover the ingridients
Ingredients
Red, yellow and green peppers
1500g
Machine
Combined Cutters & Vegetable Slicers
PREPARATION.
01.
Crumble
Combine all the ingredients to obtain a crumble. Keep cold
02.
Batter
Dilute the salt and yeast in the milk. Add the remaining ingredients. Mix with a whisk. Reserve for 15 hours at 16°C
03.
Filling
Slice the peppers into strips, sauté them in olive oil. Cook the artichokes in water, chopped the garlic and chop the onions.
04.
Assembly
Mix the filling with the batter. Pour everything into a frame 60 x 40cm. Cover with crumble. Cook 30 min at 165°C. For this recipe, 48 slices of 2.5x19cm. Enjoy cold or hot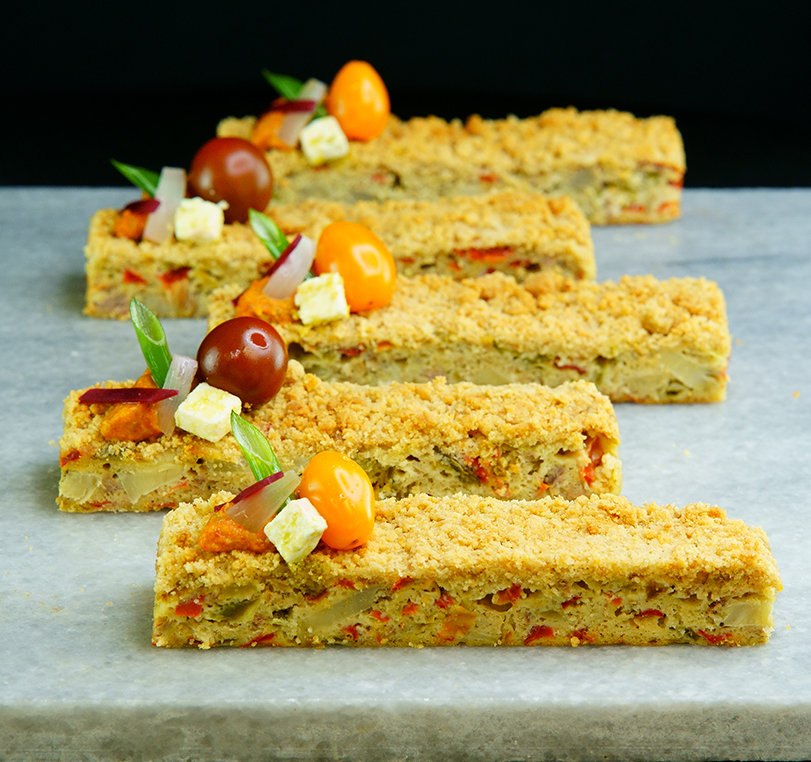 Dito Sama's recommendations:
To achieve a perfect crumble consistency, utilize our BE5 planetary mixer. For slicing peppers and chopping onions and garlic, rely on our versatile combined machine.
VIEW MORE
OUR LATEST RECIPES
WOULD YOU LIKE TO SHARE YOUR OWN RECIPE WITH US ?
SEND US YOUR RECIPE WITH ALL THE INGREDIENTS
AND PREPARATION STEPS.
OUR EXPERTS WILL BE HAPPY TO TEST IT
AND PUBLISH ONLINE ON OUR WEBSITE!
Share