Figs poached in spiced red wine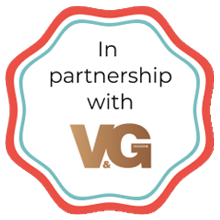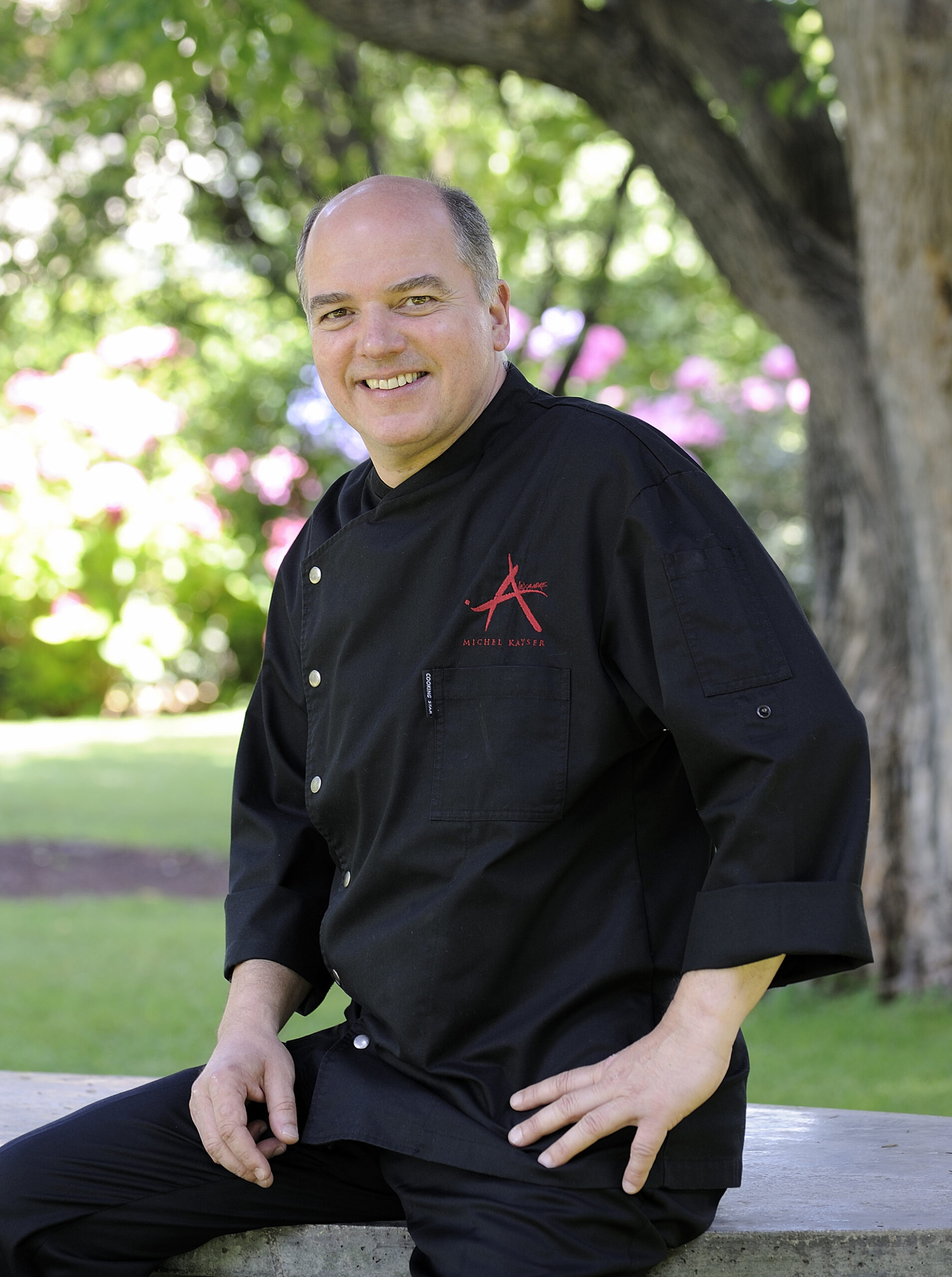 Michel Kayser
Person Number 10
Cooking preparation
Click to discover the ingridients
Spiced red wine reduction
Cilantro and fromage blanc sorbet
Ingredients
Sugar syrup 15° Baumé infused with fennel
100g
Freeze-dried crispy yogurt
Kappa gum gelling agent
2g
Machine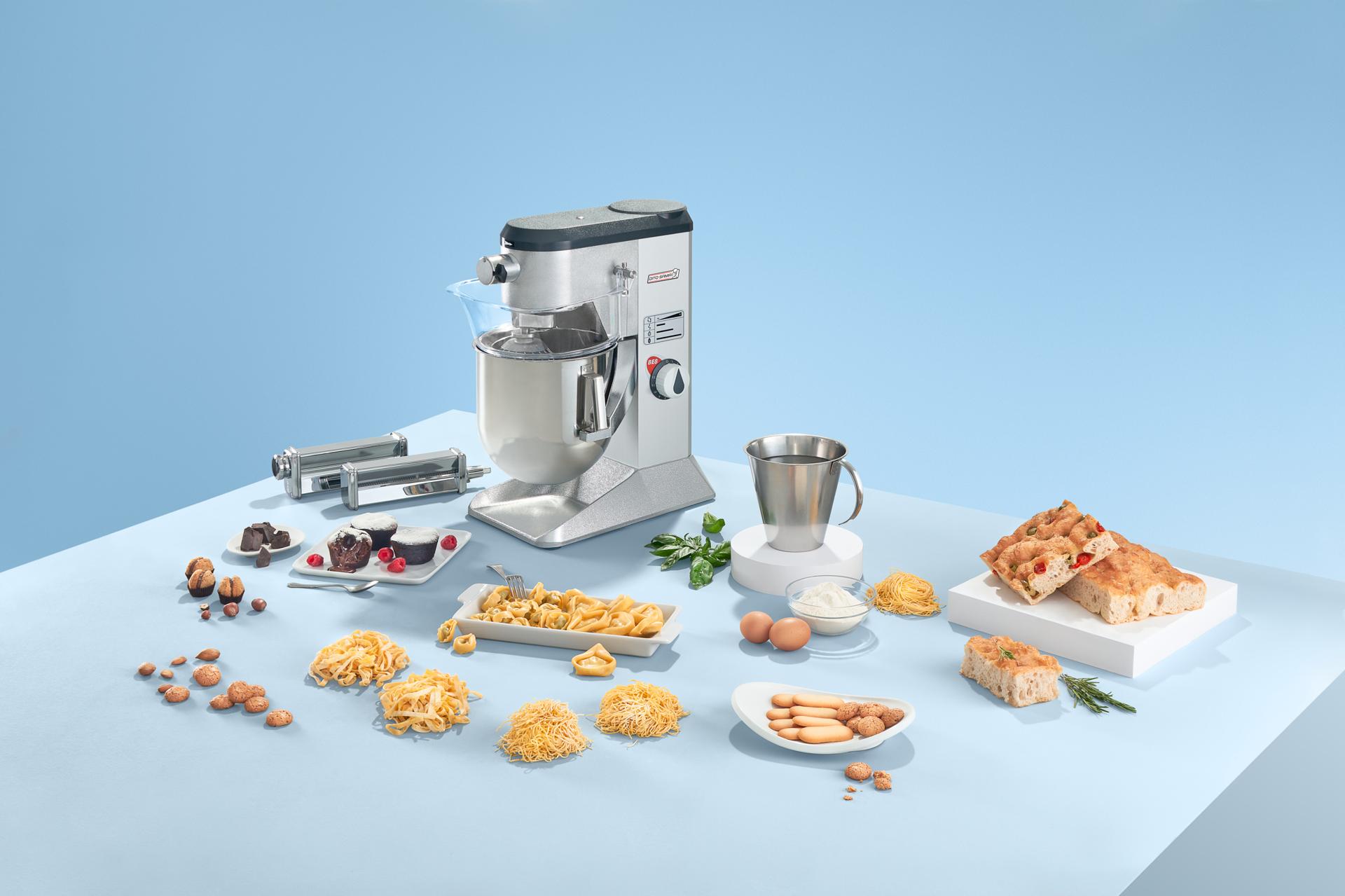 Planetary Mixers
PREPARATION.
01.
Kappa
Mix spiced wine with a Kappa and heat to 92 degrees.
02.
Figs
Boil fennel syrup with sugar and water. Poach figs in fennel syrup for 40 minutes. Let cool. Then dip figs in Kappa mixture at 70°C.
03.
Liquorice shortbread
Mix butter and sugar. Stir in flour, baking powder, almond powder and licorice powder. Add inverted sugar, salt flakes and yolk. Roll out to 4mm thickness and pre-bake for 7 minutes at 170°C. Cut using a round cookie cutter. Finish baking for 7 minutes at 170°C.
04.
Spiced red wine reduction
Take 200g of wine reduction. Add spices and cook until reduced in volume by half. Strain and thicken with chocolate. Let cool.
05.
Fig compote
Caramelize sugar and water. Reduce with fig vinegar. Add fresh figs, cut into pieces. Let stew, then blend.
06.
Meringue
Whip egg whites and sugar. Spread on a fig leaf. Sprinkle crispy yogurt over the top of the leaf.
07.
Cilantro and creamy cheese sorbet
Mix all ingredients and churn-freeze.
08.
Plating
Place all preparations in a dish following the photo.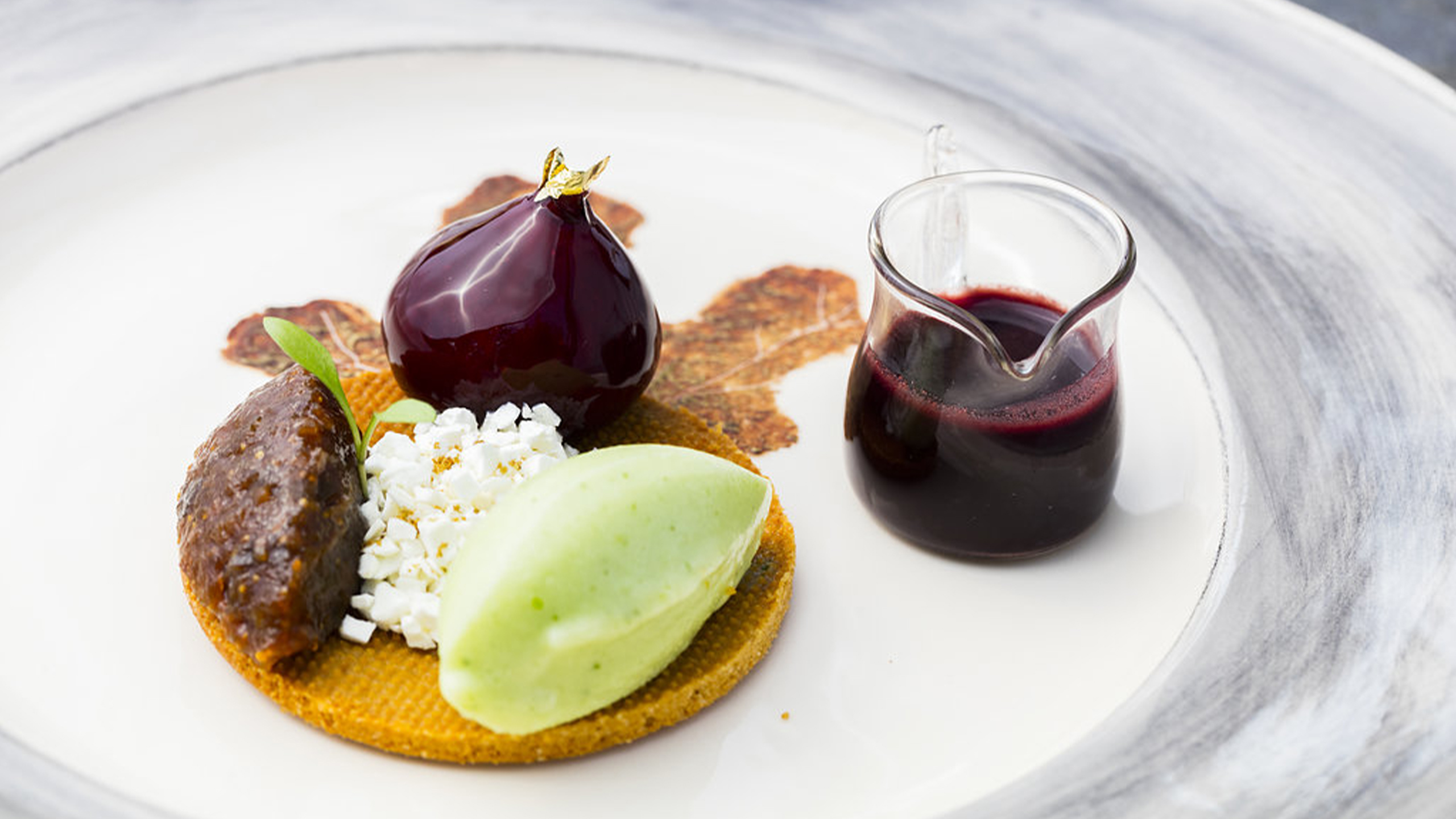 Dito Sama's recommendations:
Use our range of Dito Sama Planetary Mixers to perfectly reproduce this wonderful recipe: the tools are designed for full coverage of the bowl for uniform mixing of even small quantities. Additionally, it's possible to pour or add powdered or liquid ingredients without interrupting the operation.
VIEW MORE
OUR LATEST RECIPES
WOULD YOU LIKE TO SHARE YOUR OWN RECIPE WITH US ?
SEND US YOUR RECIPE WITH ALL THE INGREDIENTS
AND PREPARATION STEPS.
OUR EXPERTS WILL BE HAPPY TO TEST IT
AND PUBLISH ONLINE ON OUR WEBSITE!
Share