Celery Tagliatelle with Caviar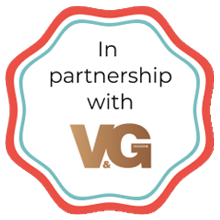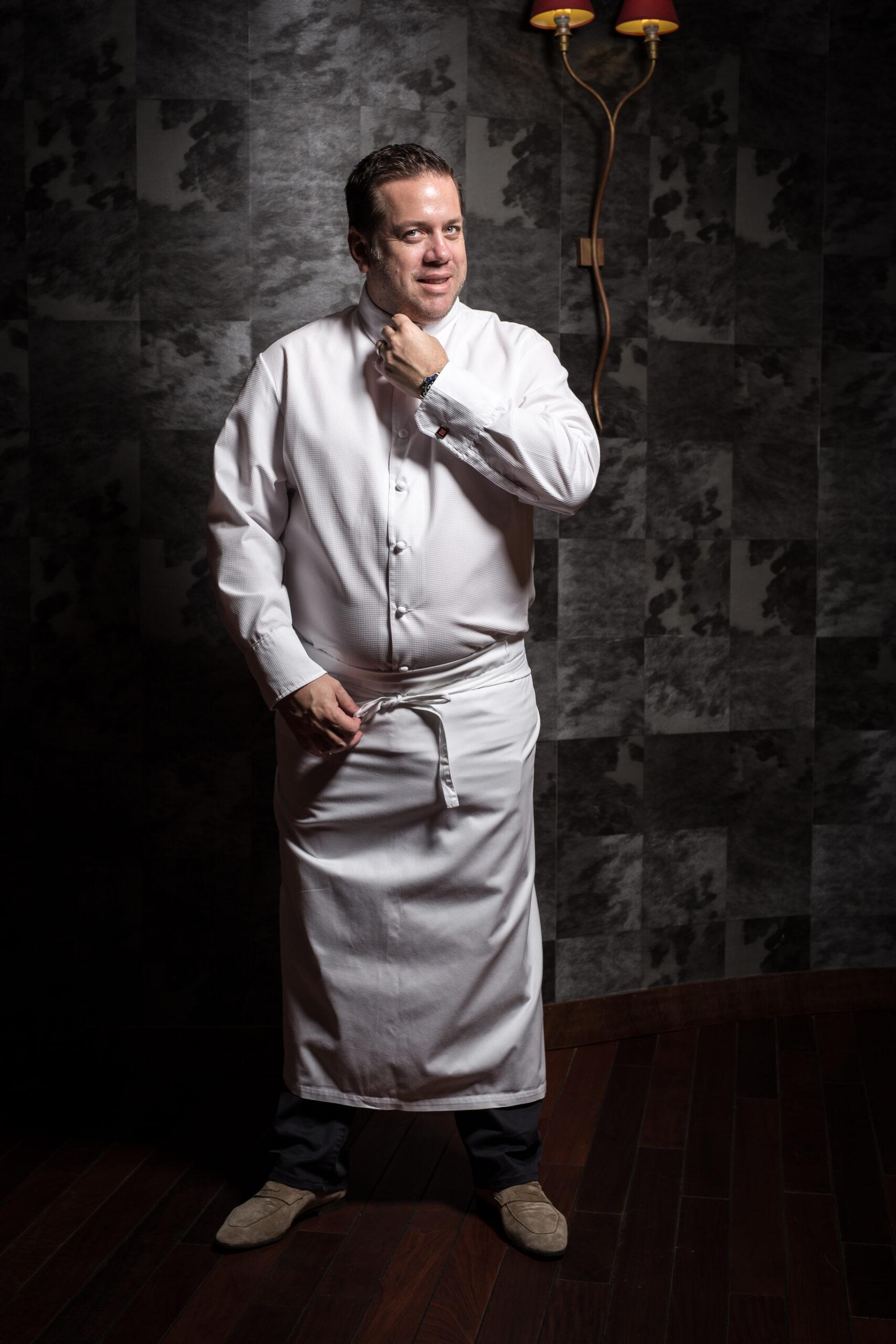 Arnaud Lallement
30 minutes
3 h
Person Number For 4 people
Cooking preparation
Click to discover the ingridients
Machine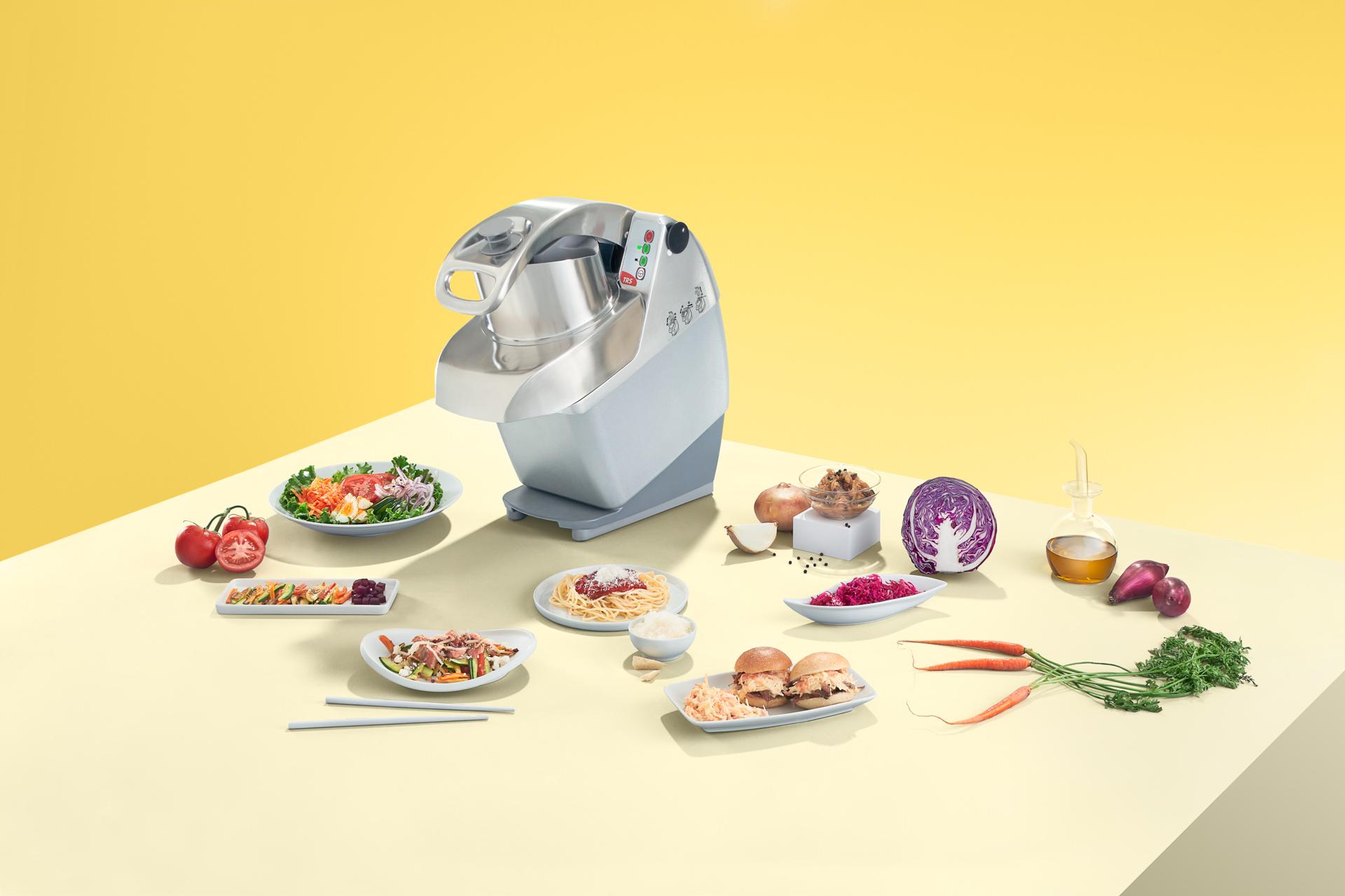 Vegetable Slicer
PREPARATION
01.
Celery Tagliatelle
With the Japanese unwinder, make 50 cm strips of celery of 1 cm. Blanch for 1 minute in boiling salted water and warm when serving in celery sauce.
02.
Salt Paste
Prepare a salt dough by kneading the flour with the whole eggs, yolks, water and coarse salt.
03.
Celery Sauce
Bake the salt-crusted celery in the oven for 2 hours 30 at 180°C. Break the salt crust, remove the skin from the celery, mix it with the cream and hot milk, season, switch to colander Chinese. Place the puree in a smokehouse, or in a barbecue, to give it a smoky taste, for 20 minutes.
04.
Yolk
Cook the hard-boiled eggs for 10 minutes in boiling water, separate the yolks, freeze them for at least 1 hour, then grate them with a Microplane® grater.
05.
Plate Presentation
On each plate, place a dome of heated celery tagliatelle coated in celery sauce using a chef's fork. Surround the tagliatelle with a celery sauce emulsion. Add the grated egg yolk, then the caviar, finish with the watercress as a decoration.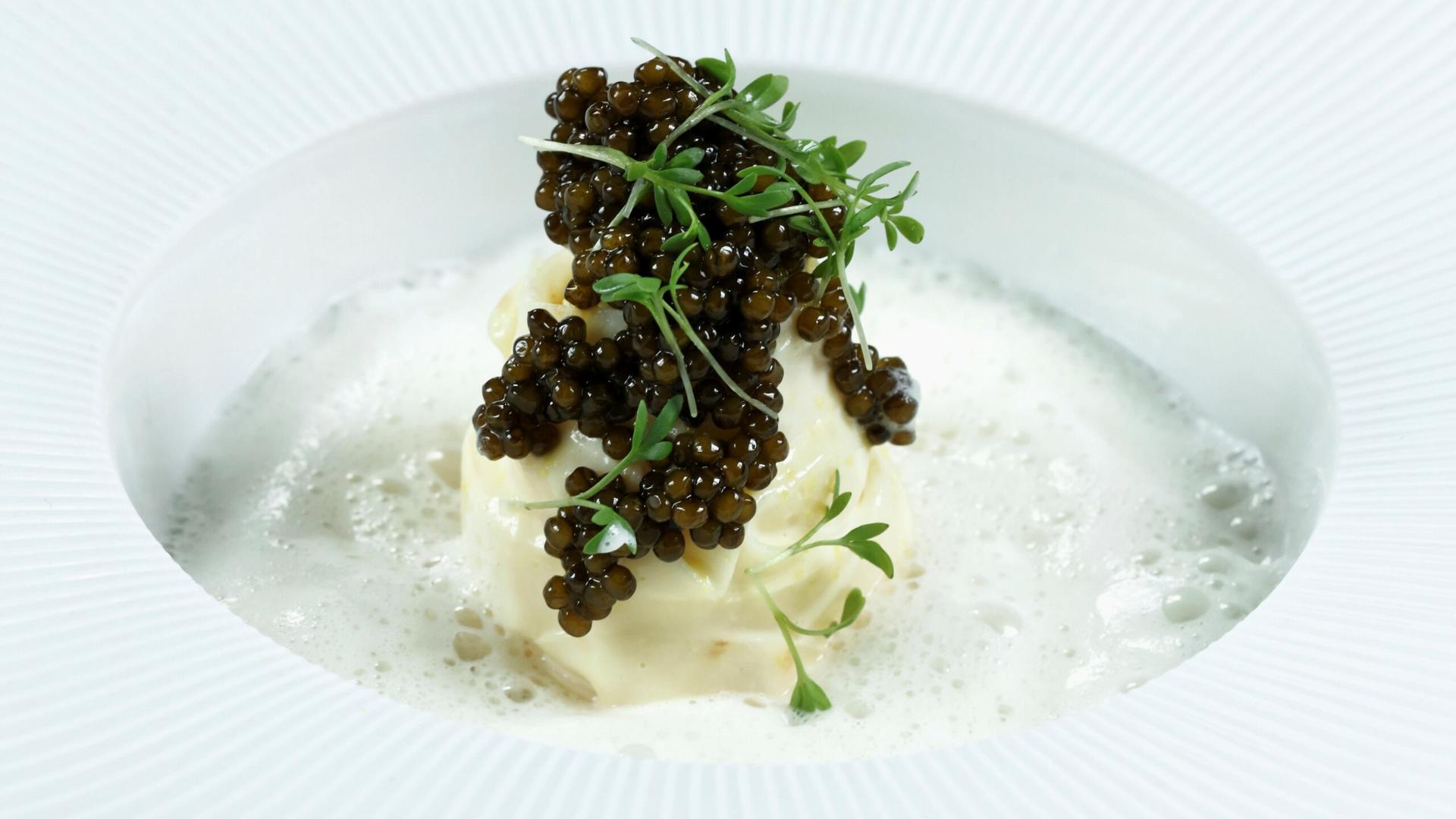 DITO SAMA'S RECOMMENDATIONS
Should you prepare more than just a few portions, then use the Dito Sama TRS with its unique "tagliatelle" slicing disc. It is a very special shredding 2x10mm cut disc for your vegetable tagliatelle. You can blanch your tagliatelle as for the recipe above, or simple marinade serve them raw.
DISCOVER MORE
OUR LATEST RECIPES
WOULD YOU LIKE TO SHARE YOUR OWN RECIPE WITH US ?
SEND US YOUR RECIPE WITH ALL THE INGREDIENTS
AND PREPARATION STEPS.
OUR EXPERTS WILL BE HAPPY TO TEST IT
AND PUBLISH ONLINE ON OUR WEBSITE!
Share