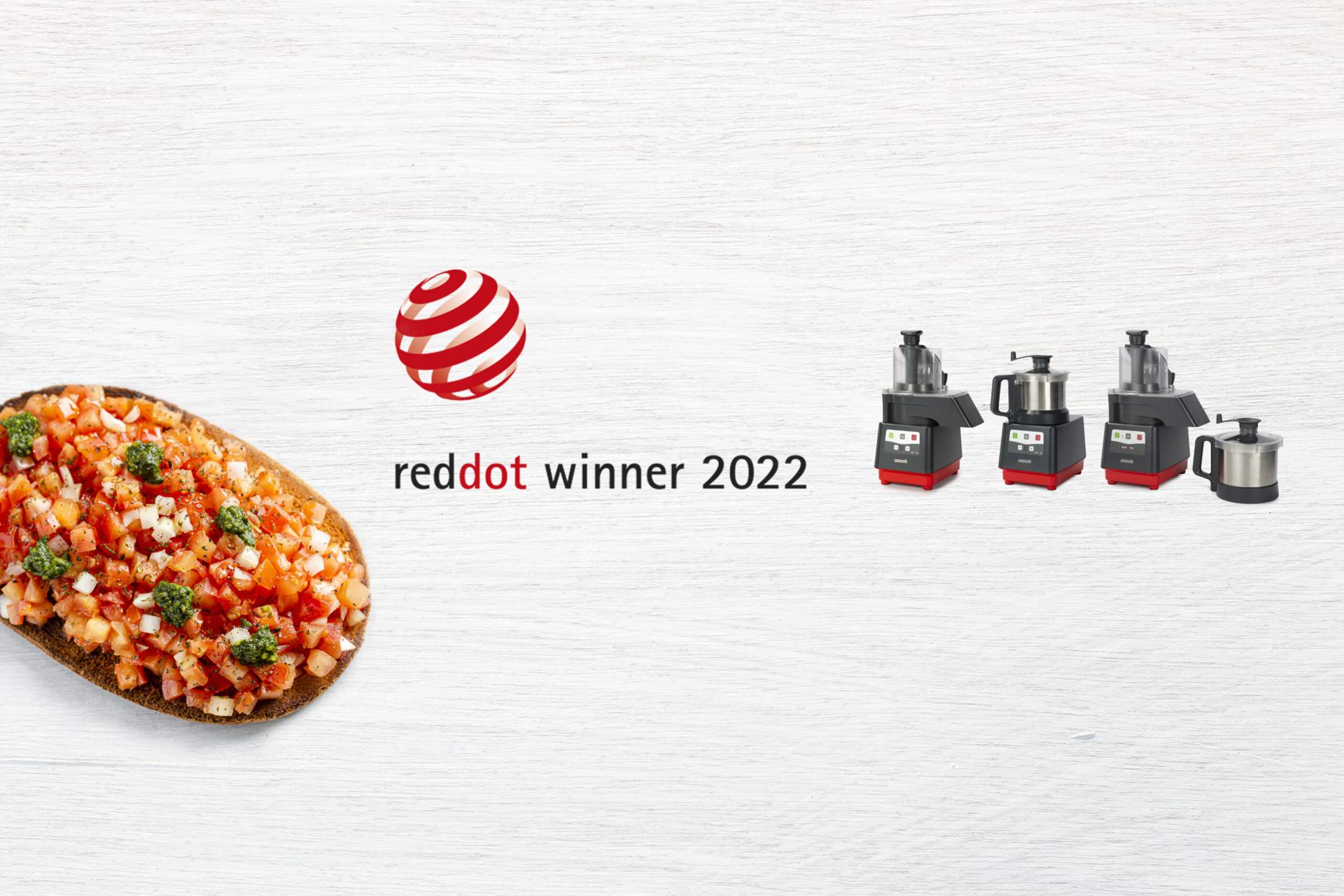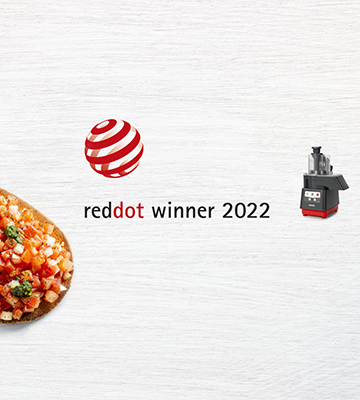 Red Dot award for the PREP4YOU vegetable slicer
The design and user-friendliness convinced the jury!
With the next generation of PREP4YOU vegetable slicers, cutters and combination units, restaurateurs can do what they want – put more fresh vegetables on the table. But it is not only the technical functions and user-friendliness that make the appliance so attractive. The clear design is also convincing. In 2022, the kitchen machine received the Red Dot Award, one of the most recognised design prizes in the world.
As numerous customer surveys by Dito Sama show, restaurateurs would very much like to satisfy their guests' desire for more freshness on the plate, but cutting fruit and vegetables by hand or with other manual aids gets in the way. In many kitchens, there is simply not enough time and appropriately trained staff to manage this.
The compact all-in-one product has been consistently designed with the user in mind and has been awarded 4-star Ergocert certification. The combination of design features, technical functions and user-friendliness makes the product so unique. This was also appreciated by the Red Dot Award jurors. From a large number of submitted exhibits, they awarded the kitchen machine the coveted seal of quality for good design, the Red Dot Award. And not only that. The vegetable slicer was even selected as an exhibition exhibit for the Red Dot Museum in Essen, Germany.
And for good reason. Because the clear, modern design of the vegetable slicer skilfully underlines the performance, multifunctionality, compactness and user-friendliness of the kitchen machine. Thanks to the wide range of different cutting blades, it meets even the highest demands in the kitchen. No matter whether, for example, 5 kg of onions need to be quickly diced or hot chilli or spring onions need to be finely chopped – with the PREP4YOU vegetable slicer, this is no longer a challenge compared to traditional cutting and processing by hand.
Another plus point: all PREP4YOU attachments and all parts that come into contact with food on the appliance can be cleaned in the dishwasher in no time at all. And as has been standard for Dito Sama solutions for years, these parts are free of BPA or other harmful plastic softeners.
The Red Dot award
The "Red Dot" award has established itself internationally as one of the most coveted seals of quality for good design. The awards are presented by an international, independent jury, which annually evaluates the design and innovative strength of thousands of submitted products. The globally respected award has been honouring products with outstanding design for over 60 years.