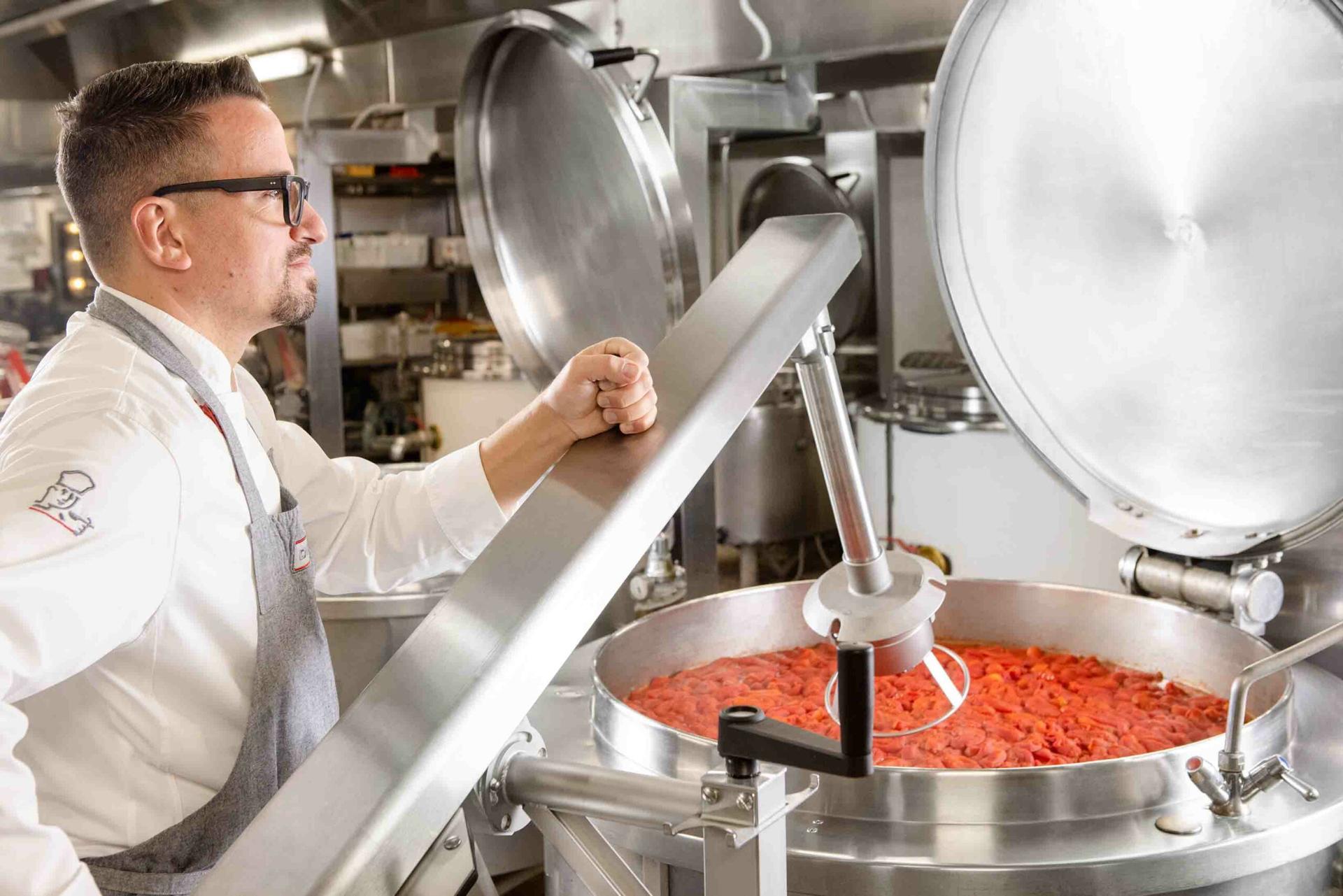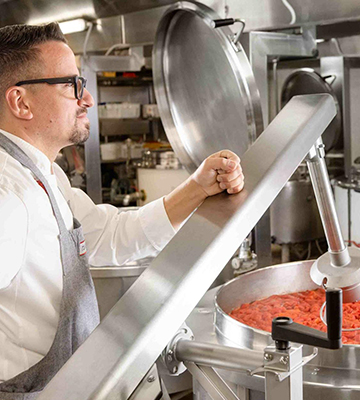 The TBX PRO: an essential ally
The Turbo Liquidizer TBX Pro is one of Dito Sama's flagship appliances and is essential for preparing large quantities of soups and purées. Discover a product that will make your daily life easier.
Simplified preparations
Mixing, blending, liquefying and emulsifying: the Dito Sama Turbo Liquidizer TBX Pro stands out as an essential for professional kitchens. Used to easily prepare vegetable or fish soups, it has also been designed to make purees (flakes or fresh purees), liquid batters, powdered mixes, emulsions or sauces, directly in the pots. Change the accessory according to the desired preparation and it's done!
The high volume specialist
Particularly suitable for large kitchens (central kitchens, retirement homes, hospitals, school canteens, etc.), the Turbo Liquidizer TBX Pro is ideal for preparing large quantities of food. It can prepare up to 700 liters of soup quickly and easily.
Easy to use and clean
The TBX Pro has been designed to be easy to use. Perfectly ergonomic, mounted on a mobile stainless steel trolley and equipped with an 8 meters power cord, it has been designed to be handled with maximum ease and to relieve the workload thanks to its facility of use.
It is also easy to clean, as all the accessories can be placed in the dishwasher. Finally, the Turbo Liquidizer TBX Pro complies with all hygiene (all components are made of stainless steel) and safety standards.