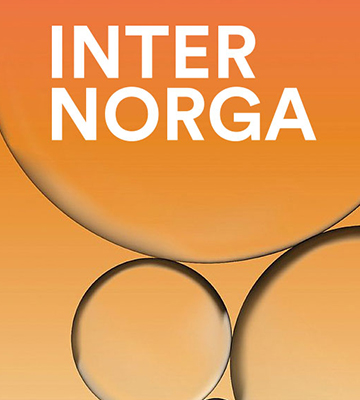 Internorga
Dito Sama participates at Internorga trade show in Hamburg. An opportunity to fill up on new market trends and on what Dito Sama has to offer, which is definitely in step with the times!
From March 10th to March 14th, meet us at Internorga
The healthy food boom
The Internorga international trade fair is a unique opportunity for the major catering and gastronomy players in the world. Healthy food and new trends such as locavorism and flexitarianism are the keystone of the philosophy adopted by Dito Sama which could be summarized in the slogan "Your Fresh Experience". From the 10th  to the 14th of  March 2023, come and visit us in Hall B7 – Stand 418 to discover the latest innovations of our brand,  in tune with the needs of today's consumers.
An opportunity to discover the latest innovations
Healthy eating is one of the main trends in the catering and gastronomy market, and  Internorga will be Dito Sama's opportunity to present its latest innovations, such as the new vacuum packer for perfectly preserving food, the PREP4YOU range which consists of vegetable cutters, cutter mixers and combined machines, perfectly designed to make healthy, fresh and tasty recipes in less time. And finally the TBX Pro turboliquidizer, designed to allow processing in all types of containers from small braising pans to the largest pots.
Least but not last, this event will be an opportunity for Dito Sama to present its new image, its revamped logo and the slogan 'Your fresh experience'.
Search for the "Your fresh experience" corner on the stand  and request your personalized demonstration or try out our equipment directly.