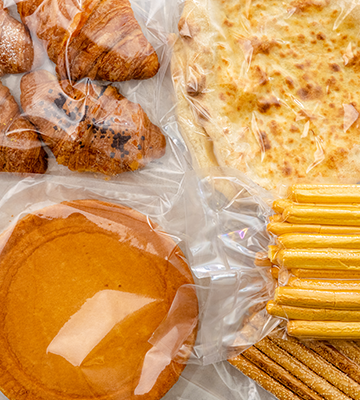 How to keep your fresh food longer?
Keeping your food fresh is an art! So what are the tricks to expand their life span? Here are our tips! 
Preserving in the fridge  
A good preservation of fresh food begins as soon as they are put in the fridge. The majority of fruits and vegetables should be placed in the refrigerator, stay cool and well protected from light, in the crisper part of the refrigerator, which offers the best temperature. To ensure freshness and avoid cross-contamination of ingredients use professional Gastronorm (GN) containers made of transparent polycarbonate or vacuum packed bags. But be aware that some foods need to be kept the open air and not in the fridge. This is the case, for example, for apples, apricots, potatoes, onions, or bananas. It is best to leave them at room temperature.  
Vacuum packaging.  
Vacuum packaging has many advantages. It protects fresh food from air and light which prevents it from spoiling, without using any preservatives. The air is removed by vacuuming, this significantly extends the shelf life of food and avoids food waste. (new corrected version)  Meat, fish, fruits, cooked vegetables, ready meals. Dito Sama offers a complete range of vacuum machines designed to help you preserve your food perfectly and longer. Finally, it should be noted that it is quite possible to freeze a vacuum-packed food.  
Canned food  
Another clever method for preservation is done thought canning. This makes it possible, for example, to buy tomatoes during the summer to enjoy them throughout the winter. Ready meals or vegetables in brine can also be canned. Dehydration is also a good option: apple chips, dehydrated mango strips or dried meat are yours!  
Blast freezing  
Last method to preserve your fruits, vegetables and other small dishes fresh, is by freezing, which is bet for long-term conservation. To preserve the nutritional value of food, the ideal is to cook and then blast freeze food. The golden rule of preservation is to keep your food at a temperature of -18 ° C. To conserve your products, use vacuum packaging or GN plastic containers that are made exactly for this purpose.  Also remember to label each dish by specifying the nature, weight and freezing date to remember accurately what you have prepared!