Embracing Restaurant Trends in 2023
The restaurant industry has always been a dynamic and constantly changing field, shaped by changing customer preferences, economic factors, and societal trends.
In recent years, we've witnessed a significant shift in the way restaurants approach their menus and promotions. The focus has shifted towards streamlining menus by reducing "nice to have" items like wine and desserts while emphasizing promotions to attract and retain customers. Let's explore these restaurant trends and their implications for both diners and restaurateurs. 
Streamlining Menus 
Streamlining menus in the restaurant industry refers to the practice of simplifying and reducing the number of menu items offered to customers. Instead of having extensive menus with a wide variety of dishes and options, restaurants focus on offering a more concise and curated selection of dishes. This approach has gained popularity for several reasons: 
Efficiency: A concise menu allows kitchens to operate more efficiently, reducing preparation time and minimizing waste.

 

Cost Savings: A smaller menu reduces the need for a wide variety of ingredients, cutting down on inventory costs and food waste.

 

Quality Control: Focusing on a limited selection of dishes enables chefs to perfect their recipes, ensuring consistently high-quality meals.

 

Speed of Service: Simplifying menus can result in faster service, a crucial factor in today's fast-paced world.

 

Adaptability: A concise menu is more adaptable to changes in customer preferences and dietary trends. It's easier for restaurants to introduce new dishes or modify existing ones to align with evolving tastes.

 

Staff Efficiency: A simpler menu can lead to greater kitchen efficiency, with staff specializing in specific dishes and streamlining their workflow. This can reduce labor costs and enhance overall productivity.

 

Marketing Focus: An optimized menu allows restaurants to focus their marketing efforts on a select few signature dishes, promoting them as their specialties. This can help create a stronger brand identity.

 
Reducing "Nice to Have" Items 
While wine and desserts have long been restaurant staples, some establishments are scaling back on these "nice to have" items in favor of a more focused dining experience. Here's why this trend is gaining traction: 
Health Consciousness: Many diners are becoming more health-conscious, opting for lighter meals and skipping indulgent desserts and alcoholic beverages.

 

Cost-Consciousness: Dining out can be expensive, and diners are increasingly looking for affordable options. By reducing pricey items like wine and desserts, restaurants can offer more competitive prices.

 

Cost savings: Nowadays, customers tend to choose main dishes, making it expensive for restaurants to purchase ingredients that may end up unsold, as consumers try to save money while dining out.

 

Flexibility: A more streamlined menu allows restaurants to adapt to changing trends and dietary preferences more easily.

 
Emphasizing Promotions 
In today's competitive restaurant landscape, promotions have become a valuable tool for attracting and retaining customers. Here are some key promotional strategies restaurants are employing: 
Happy Hours: Offering discounted drinks and appetizers during specific hours can draw in after-work crowds and boost revenue.

 

Weekly Specials: Featuring rotating weekly specials can create excitement and encourage repeat visits.

 

Loyalty Programs: Offering discounts, freebies, or exclusive offers can foster customer loyalty

Online Ordering Discounts: Restaurants are increasingly promoting their online ordering and delivery services through exclusive discounts and offers available only to customers who order through their websites or apps.

Limited-Time Offerings: Creating a sense of urgency and exclusivity, limited-time menu items or promotions, such as seasonal specials or collaborations with local businesses, can drive customer engagement.

 

Discount Bundles: Offering bundled deals, where customers can get a combination of items at a discounted price, it is a strategy to increase the average check amount and provide perceived value.

 

Family or Group Deals: Family-friendly and group-oriented promotions, like "Kids Eat Free" nights or group discounts for larger parties, cater to a broader customer base.

 

Brunch and Breakfast Promotions: Weekend brunch promotions and breakfast deals are becoming more popular as consumers seek diverse dining experiences.

 

Social Media Contests and Giveaways: Engaging customers on social media through contests and giveaways can boost online presence and encourage customer participation.

 

Health and Wellness Promotions: As health-consciousness grows, restaurants may offer promotions centered around healthy menu items, such as "Salad Days" or discounts on low-calorie options.

 

Sustainability Initiatives: Some restaurants promote sustainability by offering discounts to customers who bring their reusable containers or by highlighting eco-friendly menu choices.

 
The restaurant industry is ever-evolving, and staying current with trends is essential for success. The shift towards streamlining menus by reducing "nice to have" items like wine and desserts while emphasizing promotions reflects the changing preferences and economic realities of diners and restaurateurs alike. By embracing these trends, restaurants can enhance efficiency, reduce costs, and appeal to a broader customer base. 


Dito Sama at Alles für den Gast!
We're thrilled to announce our participation in one of Austrian's most significant events, taking place in Salzburg from November 11th to 15th!
This exhibition caters to small and medium-sized restaurants, catering services, hotels, and the food industry. It features discussions, masterclasses, and lectures on trending industry topics, providing attendees with the opportunity to connect with professionals in the commercial kitchen equipment sector, including Dito Sama. 
We will be showcasing our top products from various product lines, including vegetable slicers designed to make slicing, dicing, and shredding vegetables and fruits easier and quicker than ever before. Additionally, we will present commercial food processors capable of chopping, mixing, grinding, and emulsifying various types of food. 
Our commercial hand mixers are the ideal appliances for preparing soups, purees, sauces, and creams in small quantities, ensuring consistent and precise results every time. For larger quantities, we offer the innovative food liquidator, a powerful solution for commercial kitchens. 
We will also present our range of planetary mixers. The perfect solution for kneading, blending, and whipping various ingredients, making them a versatile appliance for any kitchen. 
At Dito Sama, we prioritize quality, innovation, and efficiency, and our products reflect these values. We are committed to providing food professionals with the best equipment to enhance their culinary creations and streamline their kitchen operations. 
Visit us at Alles für den Gast Hall 1, Stand N. 111 to discover firsthand how our cutting-edge equipment can elevate your food preparation processes. Our knowledgeable team will be on hand to provide insights, answer questions, and demonstrate the remarkable capabilities of Dito Sama products. 
From November 11th to 15th let's explore together the future of commercial kitchen equipment!


Serbotel: Dito Sama is a partner of the Mondial du Pain
A must-attend event for professionals in the culinary arts, bakery-pastry, hospitality, and catering, the Serbotel Exhibition will be held in Nantes from October 22nd to 25th, 2023.
It's an opportunity for Dito Sama to support 'Les Ambassadeurs du Pain' through an exclusive partnership centered around the Mondial du Pain (World of Bread). Let's delve into this highly anticipated event.
Serbotel, a reference exhibition
Since its creation in 1985, Serbotel continues to captivate. Nearly 30,000 professionals gather every two years in Nantes. The objective? To discover the offerings and innovations in products, services, and equipment provided by industry professionals. It's a nationally significant event, the perfect occasion to renew one's offerings and equipment for their establishment.
Dito Sama gets involved!
More than just a standard exhibition, Serbotel serves as a reflection of the creativity, innovation, and expertise of the attending professionals. On the agenda: workshops, entertainment, and various culinary competitions, ideal for discovering sector innovations in a fun and indulgent way. In this context, Dito Sama is not lagging behind and will accompany this year's the Ambassadors of the Bread. It's possible thanks to a unique partnership conceived for the Mondial du Pain, taking place during the exhibition. We will provide them with equipment that they will have the opportunity to use during this major event, which will bring together 15 countries. It includes 5 and 10-liter planetary mixers (Dmix & XBE10), as well as 3.6-liter PREP4YOU food processors . All this to make their lives easier and assist them in all their culinary creations. Effortless preparation of croissants, sourdough bread, baguettes, and other pastries: come discover the unique capabilities of these models designed to simplify the lives of all food professionals. And may the best win!


Exploring the World of plant-based meat, eggs, and dairy-free milk alternatives
The demand for plant-based and alternative protein sources has surged, leading to a remarkable array of options that cater to diverse dietary preferences and lifestyles.
Let's explore the exciting world of meat, eggs, and milk alternatives, showcasing the delectable and sustainable options available today.
Plant-Based Meat Alternatives
Plant-based meat alternatives have undergone a tremendous transformation in recent years. Innovations in food science and technology have given rise to delicious, meat-like products that appeal to both vegetarians and meat-eaters alike. Alternative meat products have successfully recreated the taste, texture, and even "bleeding" effect of traditional meat using plant-derived ingredients.
These alternatives are often made from protein-rich sources like soy, pea protein, seitan, and jackfruit, and they contain a fraction of the saturated fats found in animal-based meats. Not only are they environmentally friendly due to lower greenhouse gas emissions and reduced land and water use, but they also offer health benefits by promoting a plant-focused diet.
Egg Substitutes
For those who enjoy baking or need an egg substitute in their savory dishes, various egg alternatives have come to the rescue. Traditional eggs can be replaced with easily accessible plant-based options, such as flaxseed meal, applesauce, mashed bananas, silken tofu, and commercial egg replacers. These substitutes work remarkably well in most recipes and still provide the necessary binding or leavening properties. Plant-based egg alternatives are not only cholesterol-free but also significantly reduce the environmental impact.
Dairy-Free Milk Alternatives
Dairy-free milk alternatives have gained immense popularity in recent years, providing consumers with a wide range of choices to suit their taste preferences and nutritional needs. Common milk alternatives include almond milk, soy milk, oat milk, coconut milk, rice milk, and hemp milk. Each variety offers its unique flavor profile, consistency, and nutrient composition.
These alternatives are often fortified with essential vitamins and minerals like calcium and vitamin D, making them suitable replacements for traditional cow's milk. They are also suitable for people with lactose intolerance or those who follow a vegan lifestyle, reducing their ecological footprint significantly.
Nutritional Benefits and Sustainability
Meat, eggs, and milk alternatives are not only sustainable but also offer numerous health benefits. Plant-based protein sources are typically lower in saturated fats, cholesterol, and calories, while being rich in fiber, vitamins, and minerals. Incorporating these alternatives into one's diet can help reduce the risk of heart disease, diabetes, and other chronic health conditions.
From an environmental standpoint, embracing meat, eggs, and milk alternatives can significantly reduce greenhouse gas emissions, deforestation, water consumption, and animal suffering associated with conventional animal agriculture.
The world of meat, eggs, and milk alternatives is a vibrant and rapidly expanding realm of culinary possibilities. With ongoing advancements in food technology and an increasing focus on sustainability and health, these alternatives have become more accessible, delicious, and nutritious than ever before. Whether you are a committed vegan, a flexitarian, or simply someone seeking to make more environmentally conscious choices, these alternatives offer an enticing and wholesome way to enjoy your favorite dishes without compromising on taste or ethics. So why not embark on this sustainable and flavorful journey today? Your taste buds, your health, and the planet will undoubtedly thank you.


Dito Sama at the Host exposition
We are excited to announce our presence at the forthcoming Host exposition, scheduled to take place in the vibrant city of Milan from October 13th to 17th.
This dynamic B2B event is tailor-made for professionals across a spectrum of industries, including food service equipment, bakeries, pizzerias, bars, pastries, gelaterias, cafeterias, and the world of furniture and tableware. 
Get ready for a lot of fun at Host! There will be thrilling contests, captivating cooking shows with amazing chefs, coffee experts, and masters of ice cream, chocolate, and pastry. 
If you're keen to explore the latest novelties in commercial kitchen equipment, you won't want to miss visiting the Dito Sama solutions in Hall No. 2, Stand E60.  Here, you'll have the opportunity to discover our innovative and versatile machines. 
Our combined machines, PREP4YOU and TRK, stand out as remarkable three-in-one devices designed to empower chefs by allowing them to cut, chop, knead, and emulsify in a matter of seconds. Not only are these machines incredibly efficient, but their compact design also optimizes kitchen space. 
Furthermore, our planetary mixers, available in 5-liter and 10-liter capacities, are among our best-sellers. These commercial food mixers excel at mixing, whisking, and kneading on an industrial scale. What's more, all food-contact components of our mixers are both removable and dishwasher safe, ensuring ease of cleaning and maintenance. 
For those in need of a versatile and efficient commercial hand mixer, our Dito Sama Bermixer PRO fits perfectly. This lightweight professional hand mixer streamlines the preparation of soups, purees, sauces, creams, and even whips egg whites effortlessly. Cleaning is a breeze, as the tube and shaft can be easily removed without requiring any tools. 
We invite you to explore our extensive range of outstanding products and experience firsthand the innovation and quality that define Dito Sama.  
Come and join us at Host, where we're looking forward to connecting with you and sharing insights on how our equipment can improve your cooking efforts.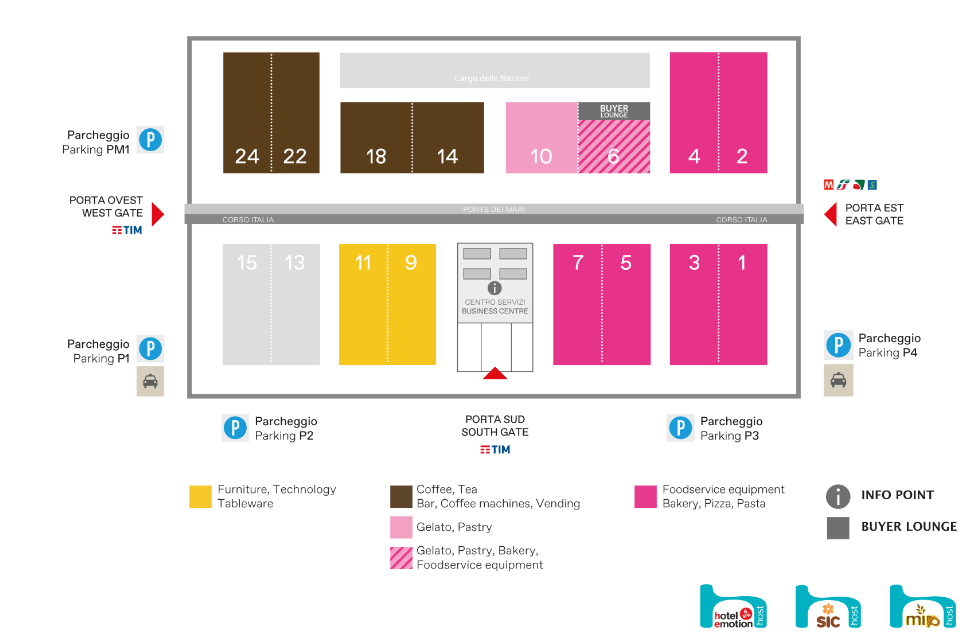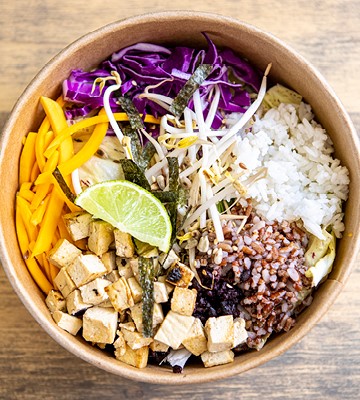 Eating healthy: what does it mean?
Adopting a healthy diet is important to be fit and take care of your health, throughout your life. But what does that really mean? What does healthy eating mean? Our food for thought.
Bet on plants 
First thing to start eating healthy: put more vegetables on your plates. Nutrient-rich fruits and vegetables, cereals (bread, rice, pasta), legumes (lentils, chickpeas, split peas…): do not hesitate to put them on the menu as often as possible. Meat and fish may have a smaller place on the plate. As for fats, in reasonable quantities, and dairy products (2 to 3 per day), they are essential to a balanced diet and can therefore be consumed daily. 
Water, water, water 
To hydrate your body, drinking at least a liter and a half of water a day is important. Water is indeed essential to life: it represents the main constituent of the body. It must therefore be the drink preferred by all. 
Quality food 
A healthy diet is also a diet composed of quality products. No battery chickens or eggs from hens raised in intensive farms. Yes, to poultry and eggs from the farm, if possible local and organic. Also avoid additives and prefer raw products as much as possible. Better a short menu composed of fresh and raw products than an extended menu, prepared with industrial products. In short, yes to simplicity, natural, homemade! 
Balanced meals  
Eating healthy starts with jumping out of bed. Breakfast is indeed an essential meal for the body: it must provide nutrients and satiate until lunch. Ideally, it should consist of dairy, cereals, fruit and a drink to fill up with vitamins, energy and hydration. Lunch and dinner should be composed of vegetables, raw vegetables and fruits, but also starchy foods, dairy products and proteins (meat, fish, egg) to provide a satiety effect. A snack can be taken occasionally, as long as it is reasonable. 
No prohibitions 
Eating healthy finally includes knowing how to treat yourself from time to time. It is therefore important not to ban any food and not to ignore a food category, at the risk of having deficiencies and frustrations. A good chocolate cake, prepared with quality ingredients, has its place on the menu of a healthy cuisine restaurant.  


Dito Sama at the Elysée!
We are thrilled to announce our presence at the upcoming Grande Exposition du Fabriqué en France (Made in France Exhibition), which will be held at the Elysée Palace on July 1st and 2nd.
The DMIX in the spotlight
This year, Dito Sama has been invited to the Elysée Palace! Our planetary food mixer machine, the DMIX, has been selected to represent our 23rd department (one of the administrative divisions in France) at the third edition of the Grande Exposition du Fabriqué en France in Paris. With a capacity of 5.5 liters, this compact and versatile professional mixer is perfect for mixing, whisking, and kneading. It has become one of Dito Sama's flagship models, as we have always focused and committed on delivering quality products "Made in France".
A must-attend event for Made in France
After two successful years, the Grande Exposition du Fabriqué en France returns for its third consecutive year. This exhibition was created with the purpose of highlighting the efforts of companies, artisans, producers, and manufacturers who wholeheartedly support French manufacturing—a vital aspect of France's industrial and economic sovereignty. For Dito Sama, it serves as a platform to reaffirm our unwavering dedication to this cause. It is an eagerly awaited event.
A carefully curated selection of products
This unique exhibition will be an opportunity to discover around 125 products Made in France, from all departments and territories (France administrative divisions), both in mainland France and overseas. Through the gardens, lounges, and the courtyard of the Palace, you will have the chance to explore all these products. It represents a selection of the best that France has to offer, showcasing the wealth of expertise and craftsmanship in our country. We all are proud of our "Made in France" heritage.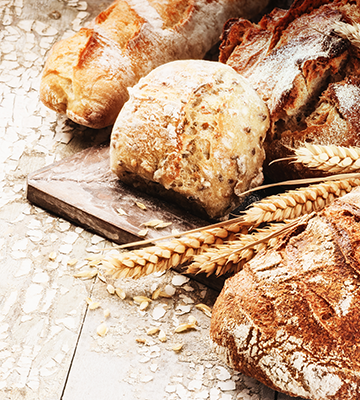 Dito Sama supports the "Ambassadors of the Bread"
The "Ambassadors of the Bread": Dito Sama puts his hands in the dough! 
The "Ambassadors of the Bread", a noteworthy association  
This association is a highly esteemed organization that plays a pivotal role in defending and promoting the rich tradition of French artisan bread, both within the borders of France and on the international stage. With an unwavering commitment to preserving the artistry of bread-making, the association diligently spreads French expertise and savoir-faire worldwide. Moreover, they firmly believe in the importance of quality bread and aim to establish it as a staple in every corner of the globe. 
Innovative Approach: "RESPECTUS PANIS®, the Revelation of Bread-Making" 
As a testament to their dedication, the association has produced an exceptional work entitled "RESPECTUS PANIS®, the revelation of bread-making." This groundbreaking book presents a fresh and innovative approach to the craft of bread-making, seamlessly blending ancient techniques with cutting-edge innovations. By combining the wisdom of the past with the advancements of the bakery equipment of the present, the association introduces a new era of bread production, where deliciousness, healthiness, and environmental sustainability coexist harmoniously. Consequently, this revolutionary perspective brings forth a profound transformation in the way bread is conceptualized and created. 
Dito Sama supports the "Ambassadors of the Bread" 
In their shared pursuit of excellence, Dito Sama stands shoulder to shoulder with the "Ambassadors of the Bread" association. Sharing a profound passion for the art of bakery and embracing the values propagated by the RESPECTUS PANIS® approach. Dito Sama actively supports the association in their noble mission. How do we extend our support? By equipping the association with commercial cooking equipment, specifically planetary bakery mixers designed to enhance the bread-making process. Through this meaningful collaboration, Dito Sama enables the association to achieve consistent quality and unparalleled taste, as well as expand their reach to delight bread lovers across the globe. 
Amplifying Impact: A Harmonious Partnership 
Ultimately, this harmonious partnership between the "Ambassadors of the Bread" association and Dito Sama amplifies their collective impact and fosters an environment of shared growth and success. 
By preserving and promoting traditional French artisan bread, embracing innovation, and building partnerships based on shared values, the "Ambassadors of the Bread" association and Dito Sama exemplify the power of collaboration in preserving culinary heritage, advancing bread-making techniques, and enriching the global appreciation for the art of bread.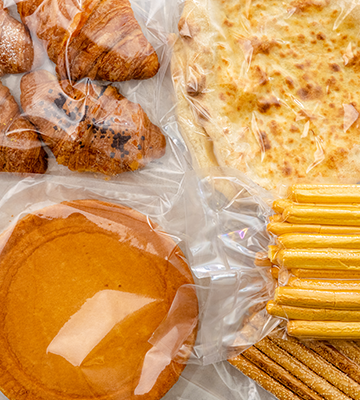 How to keep your fresh food longer?
Keeping your food fresh is an art! So what are the tricks to expand their life span? Here are our tips! 
Preserving in the fridge  
A good preservation of fresh food begins as soon as they are put in the fridge. The majority of fruits and vegetables should be placed in the refrigerator, stay cool and well protected from light, in the crisper part of the refrigerator, which offers the best temperature. To ensure freshness and avoid cross-contamination of ingredients use professional Gastronorm (GN) containers made of transparent polycarbonate or vacuum packed bags. But be aware that some foods need to be kept the open air and not in the fridge. This is the case, for example, for apples, apricots, potatoes, onions, or bananas. It is best to leave them at room temperature.  
Vacuum packaging.  
Vacuum packaging has many advantages. It protects fresh food from air and light which prevents it from spoiling, without using any preservatives. The air is removed by vacuuming, this significantly extends the shelf life of food and avoids food waste. (new corrected version)  Meat, fish, fruits, cooked vegetables, ready meals. Dito Sama offers a complete range of vacuum machines designed to help you preserve your food perfectly and longer. Finally, it should be noted that it is quite possible to freeze a vacuum-packed food.  
Canned food  
Another clever method for preservation is done thought canning. This makes it possible, for example, to buy tomatoes during the summer to enjoy them throughout the winter. Ready meals or vegetables in brine can also be canned. Dehydration is also a good option: apple chips, dehydrated mango strips or dried meat are yours!  
Blast freezing  
Last method to preserve your fruits, vegetables and other small dishes fresh, is by freezing, which is bet for long-term conservation. To preserve the nutritional value of food, the ideal is to cook and then blast freeze food. The golden rule of preservation is to keep your food at a temperature of -18 ° C. To conserve your products, use vacuum packaging or GN plastic containers that are made exactly for this purpose.  Also remember to label each dish by specifying the nature, weight and freezing date to remember accurately what you have prepared!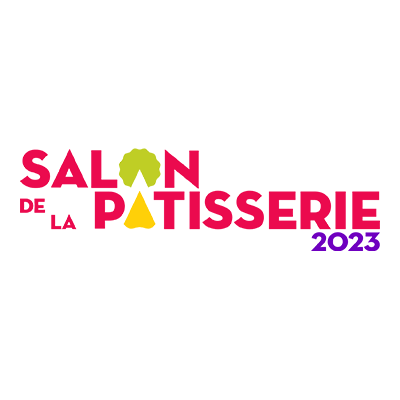 Dito Sama is partnering at "Salon de la patisserie"
THE "SALON DE LA PATISSERIE" EVENT, WILL TAKE PLACE FROM JUNE 17TH TO 19TH AT THE BEAUTIFUL PARC FLORAL IN PARIS.  
As a leading provider of commercial kitchen equipment for chefs, Dito Sama is proud to support in one of the trendy pastry salons in the city at "Salon de la Patisserie". 
During this event, attendees will have the chance to discuss the latest pastry trends, gain inspiration from captivating chef shows, and attend informative conferences and round tables dedicated to the patisserie sector. Additionally, Salon de la Patisserie will host five competitions for both professionals and amateurs, making it a truly exhilarating experience for all. 
With almost 80 years of history, Dito Sama's "Made in France" machines have become the preferred choice for authentic French patisseries. We understand that high-quality cooking preparation equipment is essential in creating the finest pastries. That's why we have been entrusted with providing our best machines for the pastry competitions and chefs' shows at Salon de la Patisserie. Discover our PREP4YOU cutter mixers  and  planetary food mixer machine and see the performance that our products offer. 
Visit the  "Salon de la Pâtisserie" and witness the convergence of pastry excellence, where Dito Sama's expertise and dedication to delivering top-notch kitchen equipment for chefs will be on full display. Be part of this extraordinary event and celebrate the rich heritage of French patisserie with us.