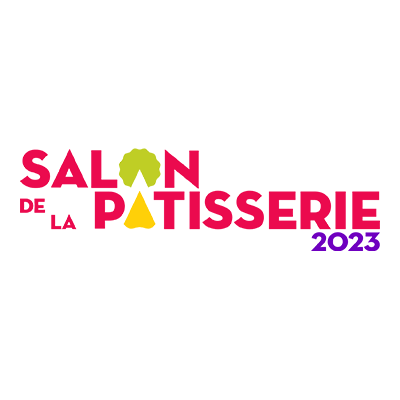 Dito Sama is partnering at "Salon de la patisserie"
THE "SALON DE LA PATISSERIE" EVENT, WILL TAKE PLACE FROM JUNE 17TH TO 19TH AT THE BEAUTIFUL PARC FLORAL IN PARIS.  
As a leading provider of commercial kitchen equipment for chefs, Dito Sama is proud to support in one of the trendy pastry salons in the city at "Salon de la Patisserie". 
During this event, attendees will have the chance to discuss the latest pastry trends, gain inspiration from captivating chef shows, and attend informative conferences and round tables dedicated to the patisserie sector. Additionally, Salon de la Patisserie will host five competitions for both professionals and amateurs, making it a truly exhilarating experience for all. 
With almost 80 years of history, Dito Sama's "Made in France" machines have become the preferred choice for authentic French patisseries. We understand that high-quality cooking preparation equipment is essential in creating the finest pastries. That's why we have been entrusted with providing our best machines for the pastry competitions and chefs' shows at Salon de la Patisserie. Discover our PREP4YOU cutter mixers  and  planetary food mixer machine and see the performance that our products offer. 
Visit the  "Salon de la Pâtisserie" and witness the convergence of pastry excellence, where Dito Sama's expertise and dedication to delivering top-notch kitchen equipment for chefs will be on full display. Be part of this extraordinary event and celebrate the rich heritage of French patisserie with us.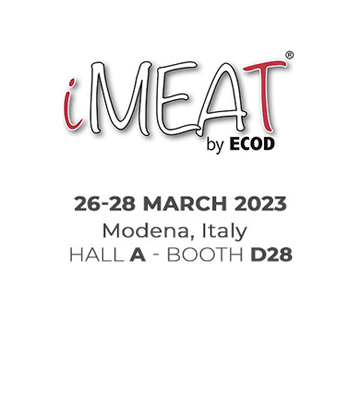 Dito Sama participates at IMEAT
It will be held from March 26th to 28th at Modena Fiere.
Dito Sama will participate at Imeat, the exhibition dedicated to the butchery and gastronomy sectors.
IMEAT
Dito Sama's presence represents a unique opportunity to discover the innovative and versatile solutions that the company offers to professionals in these sectors.
With its wide range of equipment, Dito Sama caters to those seeking flexible and high-performing solutions to diversify their menu and meet all their preparation needs.
Among the equipment offered in different capacities there will be vegetable slicers, cutter mixers, combined machines, planetary mixers, and the brand-new vacuum packer machine. An ideal solution for preserving food longer and facilitating consumers in the quick preparation of a genuine "homemade" meal.
Dito Sama will be partnering with Zanussi Professional in Pavilion A – Stand D28, with its wide range of products dedicated to a sector in constant evolution.
Do not miss the opportunity to discover Dito Sama's solutions: a team of experts will be at your disposal to help you improve your business.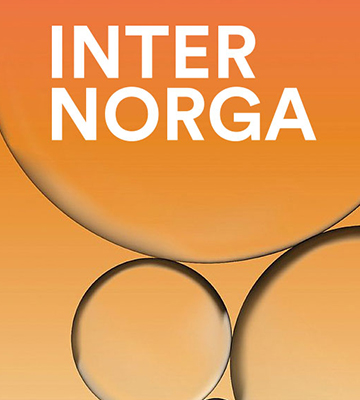 Internorga
Dito Sama participates at Internorga trade show in Hamburg. An opportunity to fill up on new market trends and on what Dito Sama has to offer, which is definitely in step with the times!
From March 10th to March 14th, meet us at Internorga
The healthy food boom
The Internorga international trade fair is a unique opportunity for the major catering and gastronomy players in the world. Healthy food and new trends such as locavorism and flexitarianism are the keystone of the philosophy adopted by Dito Sama which could be summarized in the slogan "Your Fresh Experience". From the 10th  to the 14th of  March 2023, come and visit us in Hall B7 – Stand 418 to discover the latest innovations of our brand,  in tune with the needs of today's consumers.
An opportunity to discover the latest innovations
Healthy eating is one of the main trends in the catering and gastronomy market, and  Internorga will be Dito Sama's opportunity to present its latest innovations, such as the new vacuum packer for perfectly preserving food, the PREP4YOU range which consists of vegetable cutters, cutter mixers and combined machines, perfectly designed to make healthy, fresh and tasty recipes in less time. And finally the TBX Pro turboliquidizer, designed to allow processing in all types of containers from small braising pans to the largest pots.
Least but not last, this event will be an opportunity for Dito Sama to present its new image, its revamped logo and the slogan 'Your fresh experience'.
Search for the "Your fresh experience" corner on the stand  and request your personalized demonstration or try out our equipment directly.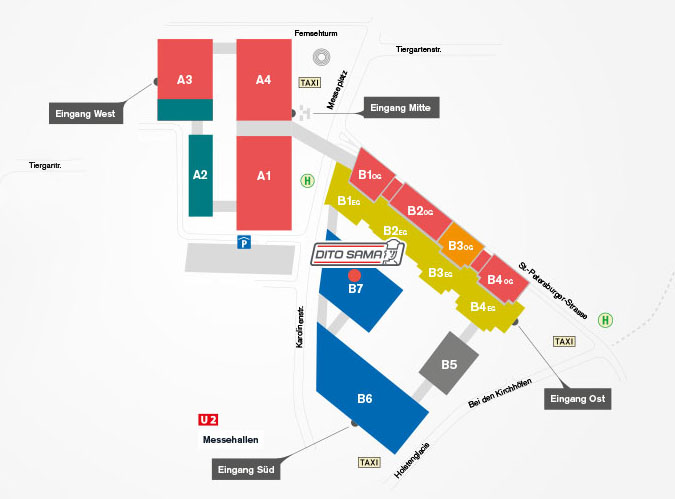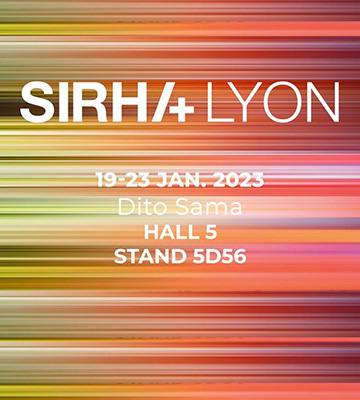 Dito Sama participates at Sirha
The Sirha (Salon International de la Restauration, de l'Hôtellerie et de l'Alimentation) has become a major event in the world of gastronomy.
Organised in Lyon from 19 to 23 January 2023, Dito Sama will be there with its flagship products, product novelties and its new brand identity.
Dito Sama in a new light
Sirha is above all an opportunity for Dito Sama to present its revised image, a real renewal of the brand. A new logo, a new website, a stronger presence on social networks: the image of Dito Sama is evolving and Sirha is the best occasion to share it with its visitors.
 New products to discover
Sirha is also an opportunity for Dito Sama to present its latest product innovations.
First of all, the TBX Pro turboliquidizer, designed and manufactured to mix, blend, liquefy and emulsify without any constraints, from braising pans to multifunctional pans, in compliance with HACCP standards. Ergonomic, the TBX Pro adapts to the user's needs and avoids splashing around thanks to a specific deflector accessory. It also saves time by guaranteeing 100% hygiene. An essential product when you have to prepare large quantities!
The PREP4YOU range, with its vegetable slicers, cutters and combined machines will also be presented on the Dito Sama stand. A compact and extremely flexible range of products that allows you to quickly prepare homemade food, with fresh and tasty ingredients, in total safety and hygiene with zero effort!
Our new range of versatile vacuum packers that guarantee perfect food preservation while complying with hygiene regulations.
Freshness live at Sirha with Dito Sama
The slogan 'Your Fresh Experience' will be in the spotlight on the stand, thanks to a colorful and 'vitaminized' demonstration area where you can see and touch cuts of seasonal fruits and vegetables. Demonstrations that you can enjoy live… Come and meet us!