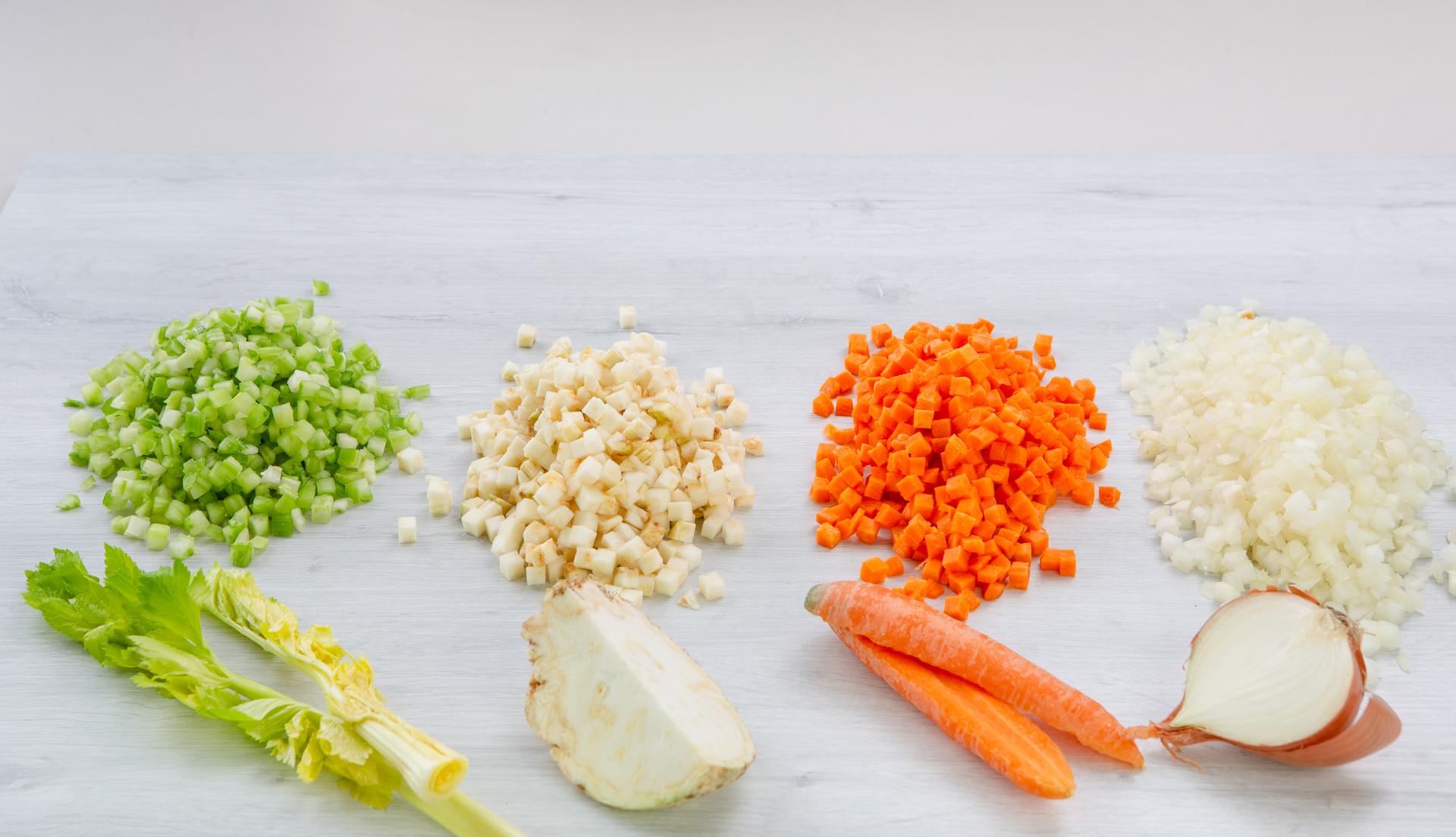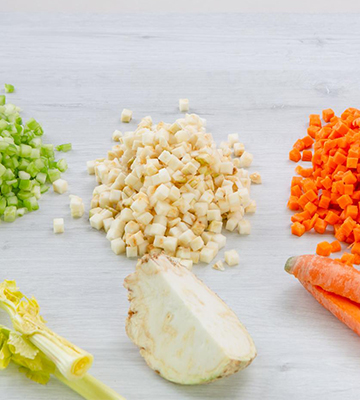 PREP4YOU Vegetable Slicer: the Essential for Fast Cutting
Because cutting fruit and vegetables can take your time, we make it easy for you to do it every day. Focus on the PREP4YOU vegetable slicer, which will revolutionize the way you cook!
The PREP4YOU vegetable slicer is a must-have for professional kitchens and will quickly become an essential part of your daily routine. Don't waste any more time cutting your vegetables, PREP4YOU takes care of everything, allowing you to make a variety of cuts, even with delicate fruits and vegetables.
With its cutting grid, you can easily cut tomatoes into small cubes (1cm on each side). Thanks to its large opening, you can save time by inserting several vegetables at the same time. The PREP4YOU can also be supplied with a grid for dicing 0.8 cm cubes, perfect for dicing onions in no time.
The dicing grid is also equipped with a special tool for fast and easy cleaning.
With the PREP4YOU, you can also make many other cuts. It is easy to grate carrots and other hard vegetables, to cut potatoes into sticks for Chips or to grate cheese such as Parmesan.
For cleaning, the PREP4YOU accessories can be removed and put in the dishwasher. The motor support can be cleaned with a cloth. An indispensable solution for food service professional kitchen.